news
Best Corporate Office Interior Designs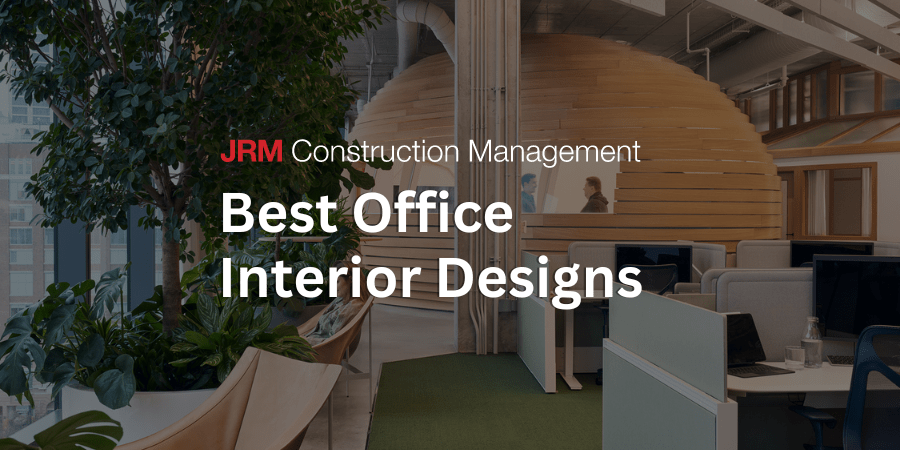 08/16/2023
Whether you like the look of traditional office spaces or you're interested in exploring modern office design, JRM Construction Management is ready to bring your vision to life through detailed, quality design services.
Our Top 15 Best Office Spaces
At JRM, we start every project with a dream — your dream. Come to us with a full blueprint or a few ideas for your design, and we'll help you take care of the rest. We have a streamlined methodology that lets us take even the most basic ideas and transform them into a unique branded experience your staff and visitors will appreciate. Simply take a look below to see how our interior design-build services have revolutionized countless offices.
1. EvensonBest
Sleek, modern office design is at its pinnacle at EvensonBest's New York office. This elegant buildout features full renovations of the bathrooms, lighting systems and front office, as well as new acoustic elements and a relaxing employee cafe.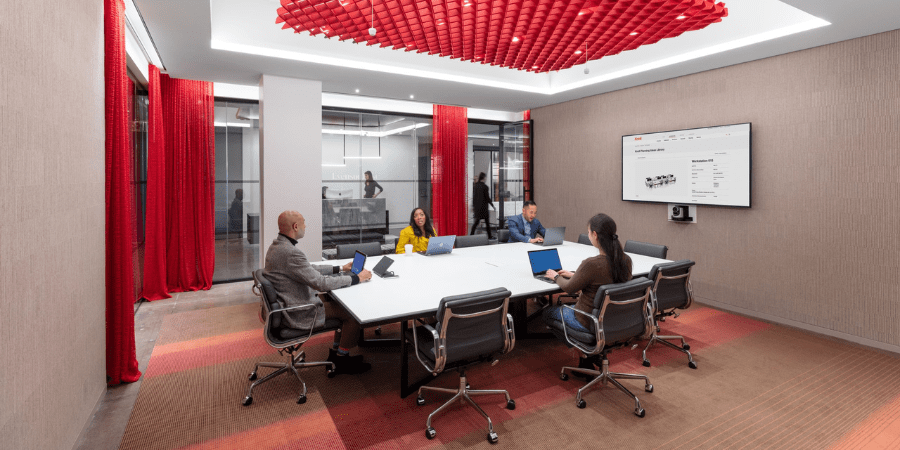 2. Private Equity Firm
This sprawling New York financial firm hired JRM to develop an open working space for day-to-day staff tasks alongside private meeting rooms to secure the most lucrative deals.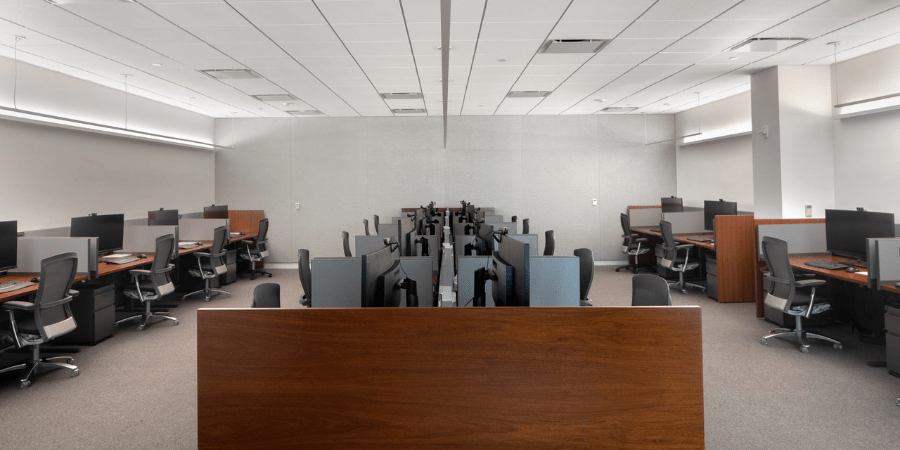 3. Private Investment Firm
Our 19,000-square-foot undertaking of one of New York's leading global investment firms allowed us to develop this unique modern office space with state-of-the-art egg-shaped meeting pods, multi-floor bleacher seating and casual workspaces with a flair.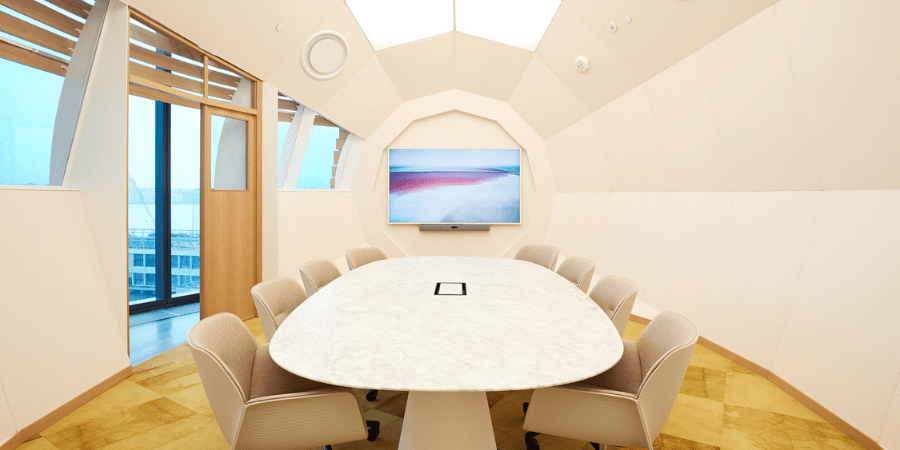 4. Quadrant Capital Advisors
Quadrant Capital Advisors' remodel blends classic wood paneling with a streamlined interior design to create a welcoming yet minimal appearance.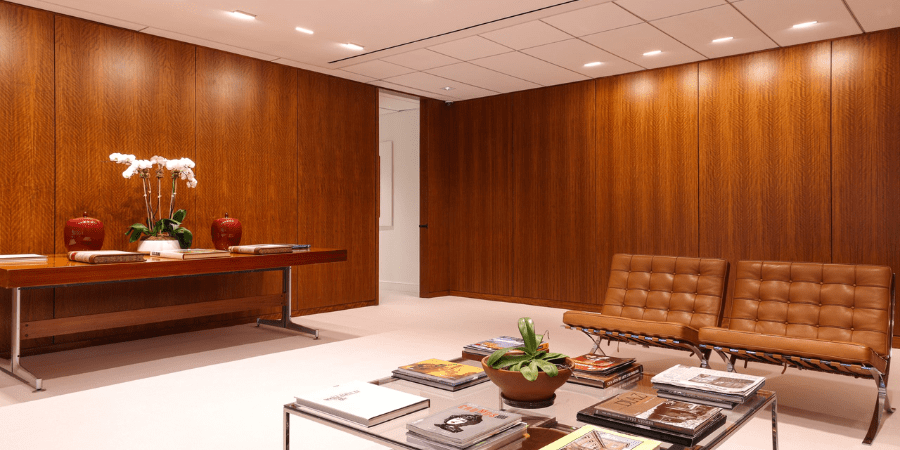 5. Related
One of the country's leading real estate firms has become even more impressive, thanks to its stunning West Palm Beach office. Its Florida stronghold offers a beautiful waiting space, which leads to spacious meeting areas and open reception locations.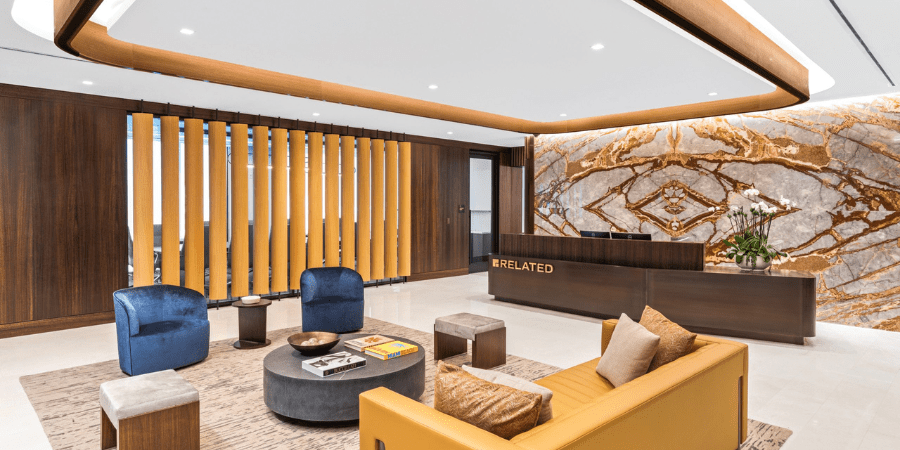 6. Investment Banking Firm
This New Jersey firm stayed fully functional as we upgraded multiple floors — including the facility's cafeteria, lobby, atrium and bathrooms — with an artistic flair.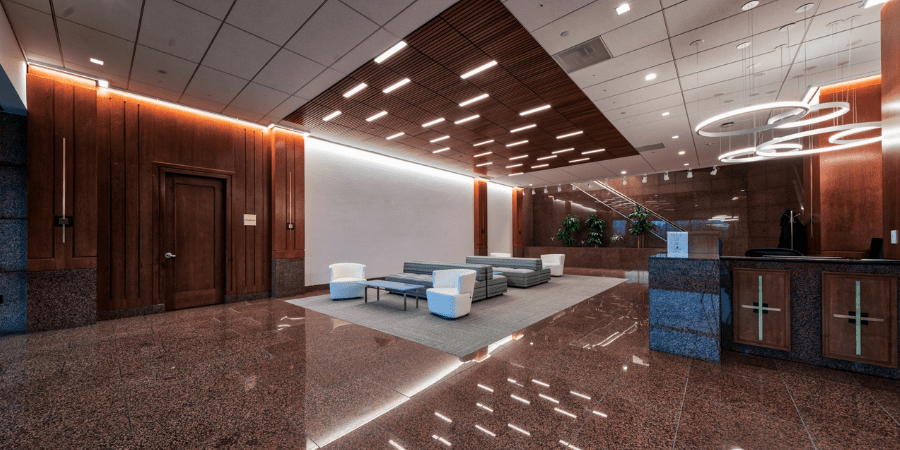 7. Galaxy Digital
As technology evolves, so must its developers. That's why we introduced Galaxy Digital to some of our most exciting and out-of-the-box ideas yet, including a media ceiling.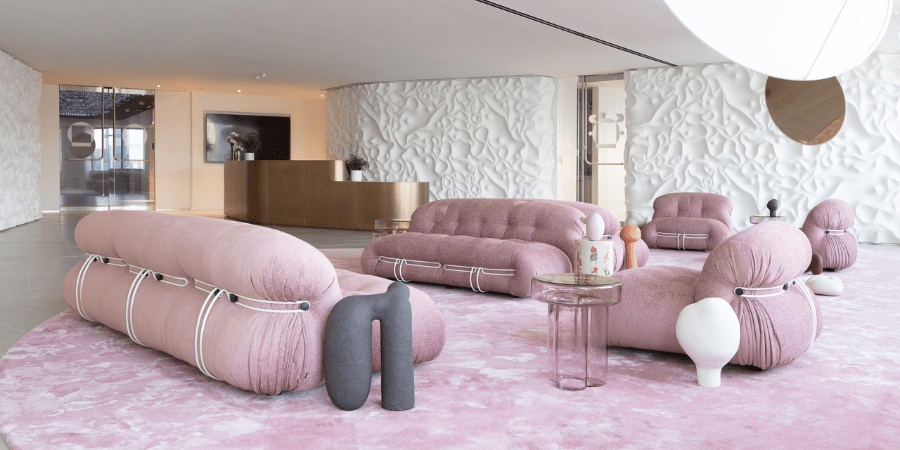 8. International Financial Firm
This sleek New York office now features impressive wood ceilings and panelings, Nanometer Nanotex fabric lights and pre-action sprinkler systems to keep this brand ahead.

9. Johnny Was
Any fashion house must have an interior design to back up its vision. See how this leader in women's fashion helped us modernize its space.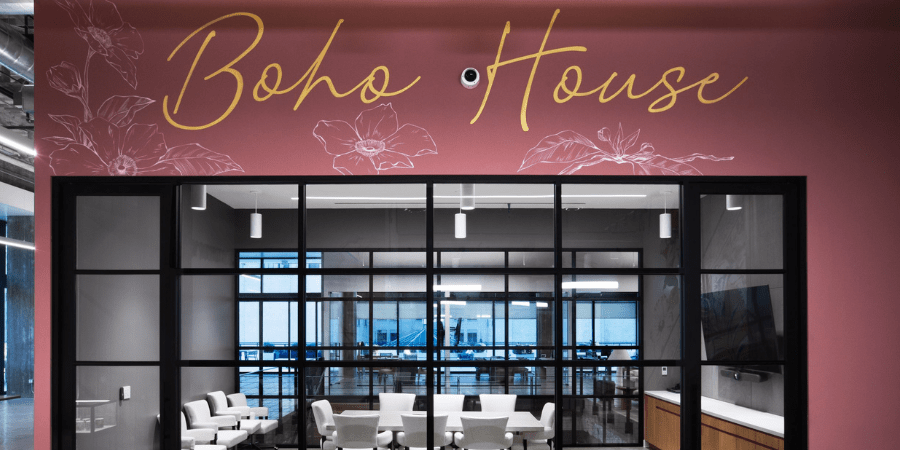 10. Insurance and Investment Firm
This leading insurance firm lets its work speak for itself against the backdrop of a simple, high-end office space.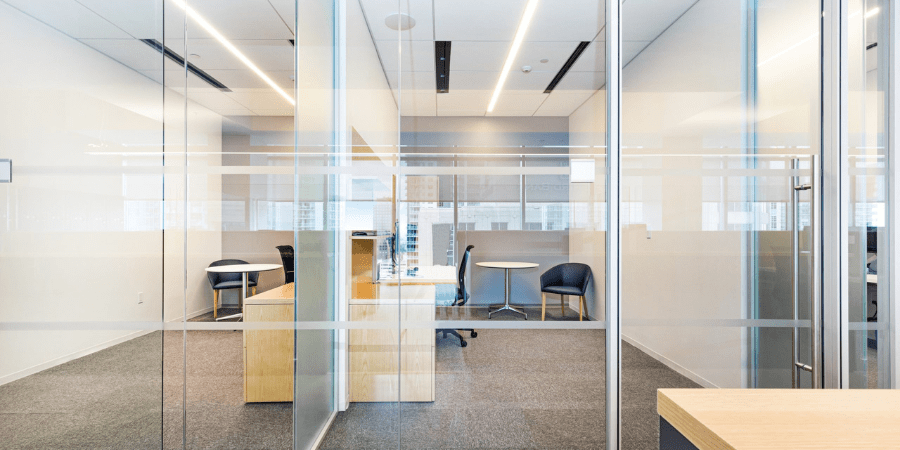 11. Piper Sandler
Piper Sandler built out its Florida office with bright blues and yellows and high-end millwork finishing touches.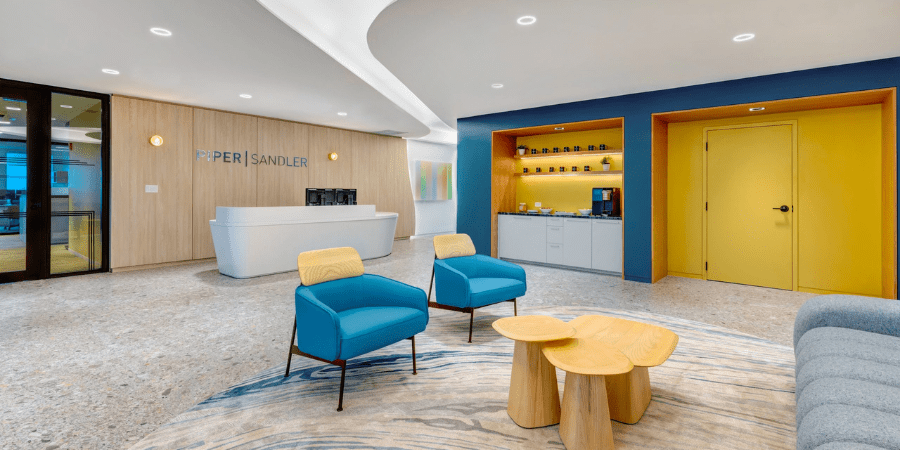 12. Langan
Our Langan remodel made the most of the facility's ample natural lighting with glass-front offices and open working spaces.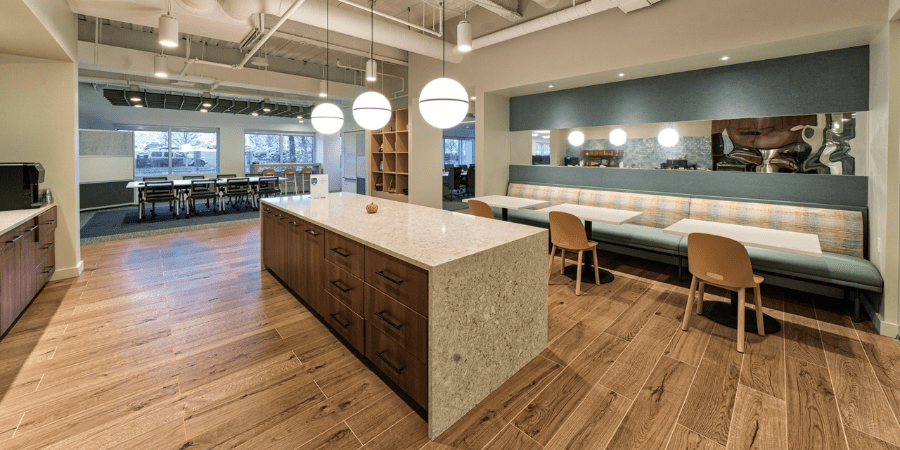 13. WebMD
We expanded WebMD's New Jersey offices by creating improved spaces for video recording and unique workstations with barreled ceilings.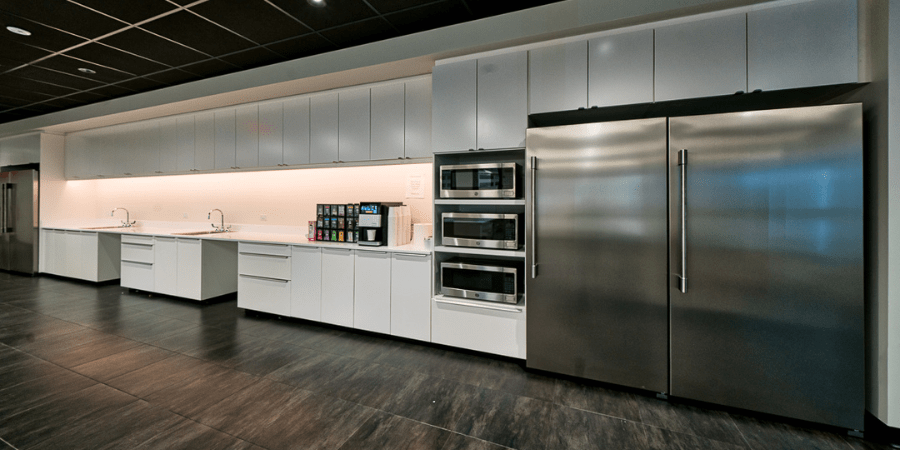 14. Expedia
Expedia's Florida remodel offers a temporary office area for work-from-home employees to find a new, inspirational workspace.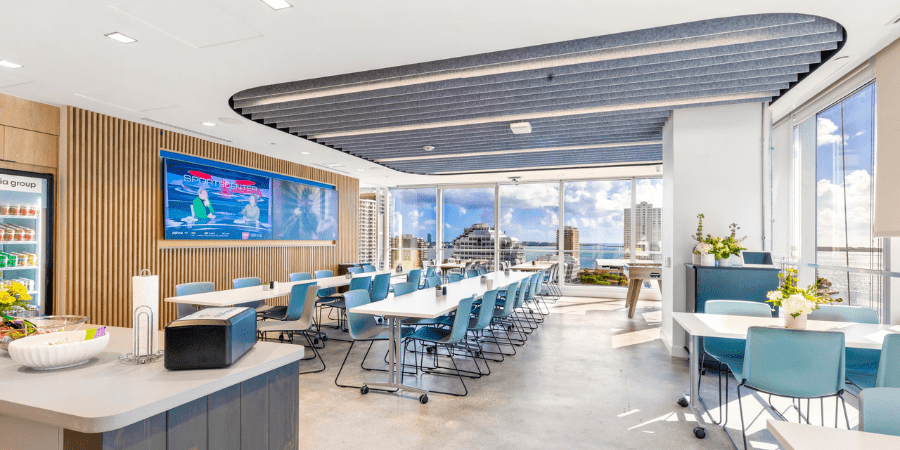 15. Global Investment Firm
This New York office is ready to bring in its guests with an expanded office floor and impeccable event space.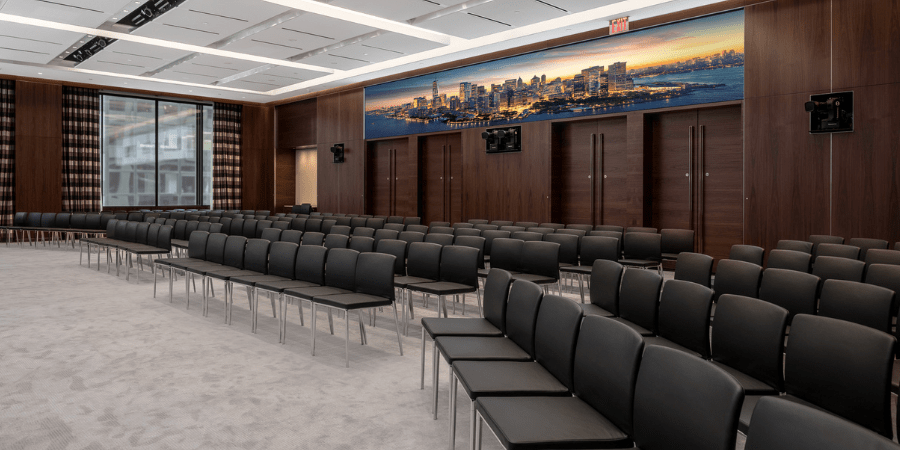 Explore Modern Office Design Today
The right office space can boost productivity, enhance staff morale and draw in new clients every day. Start planning your new business ventures now — contact JRM to begin today.