news
Your Ultimate Guide to Construction HVAC Systems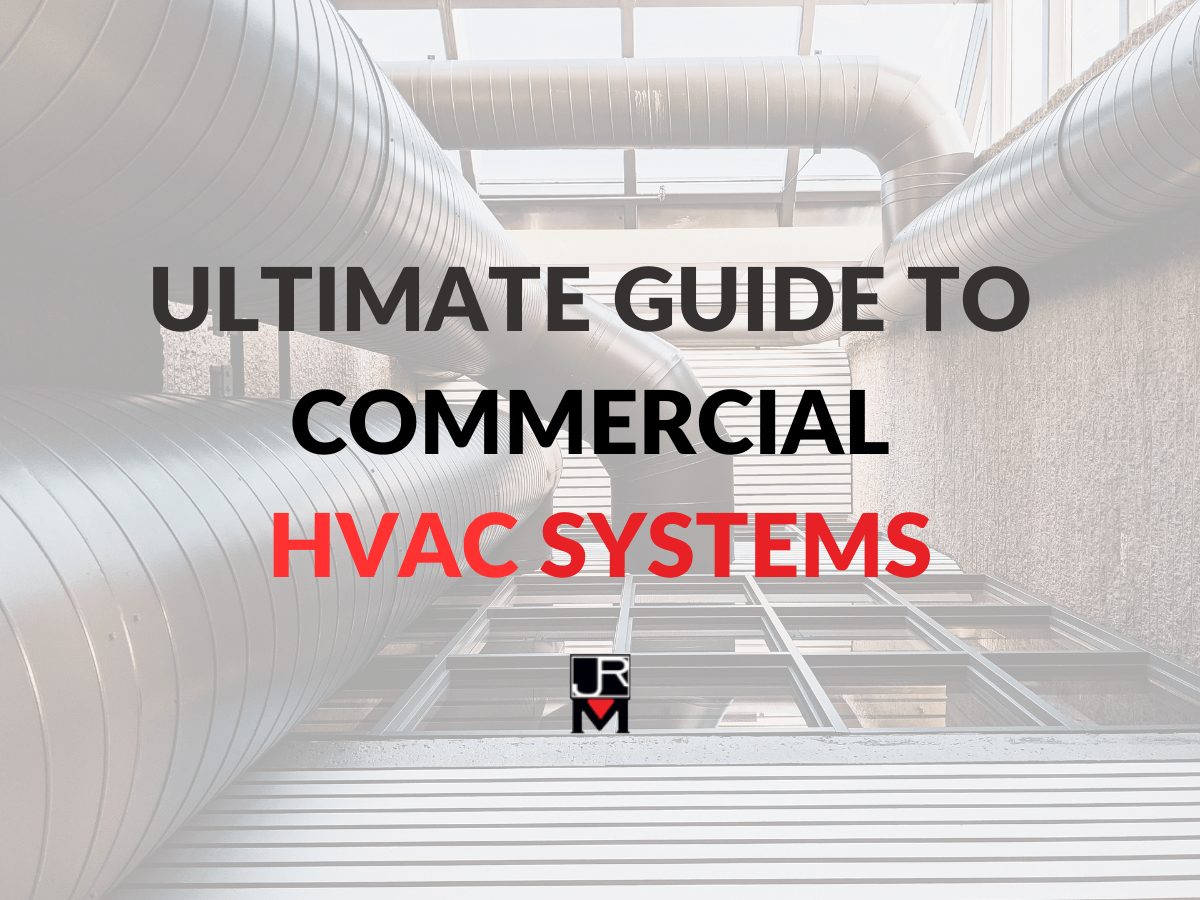 03/13/2023
HVAC systems do so much more than provide hot and cool air. They also ensure proper air quality and help your heat pumps, furnace and other components work together for temperature-controlled running water.
At JRM Construction Management, we have the industry expertise to plan, assess and construct your commercial project throughout the entire process — from construction HVAC to mechanical, electrical and plumbing (MEP) engineering.
What Does HVAC Stand For?
HVAC is an acronym for heating, ventilation and air conditioning. HVAC in construction refers to systems that provide heating and cooling in residential and commercial buildings. These systems keep your building cool during the summer and warm during the winter.
HVAC systems also encompass air quality, humidity levels and the control systems that people use to adjust the temperature, such as a thermostat. These systems work to keep the air clear and prevent bacteria and viruses from spreading in the air. Some HVAC systems serve dual purposes, such as central heating and AC.
Importance of HVAC in Construction
These systems are responsible for keeping your building comfortable for everyone inside by regulating humidity and temperature levels. Additionally, HVAC systems also keep air pollutants at bay by circulating fresh air throughout the building and distributing air with proper ventilation. Workers can stay more productive, and residents may be happier with their apartment landlord.
Aside from comfort, HVAC systems also play a critical role in energy efficiency and savings. Outdated systems run inefficiently and cost more money in repairs. Expert MEP engineers from JRM have the knowledge to provide efficient and environmentally friendly solutions for your commercial building.
Components of Construction HVAC
There are many different types of commercial HVAC systems thanks to advanced technology. Here are some of the types and components of HVAC that you may encounter during construction:
Constant volume system: This system regulates constant airflow in large commercial buildings with heavy foot traffic.
Variable volume system: Preheating or precooling air easily increases or decreases airflow.
Hybrid heat split system: Evaporator coils, furnaces, ducts and a heat pump use electricity to cool or heat the air.
Packaged heating and cooling system: One compact unit combines heating and cooling for individual rooms or small spaces.
Heating and air conditioning system: A thermostat controls gas furnaces and cooling refrigerant in multiple parts of the building.
Heat pumps: Efficient units extract heat from the air and process it using a refrigerant to pump heat into a building.
Forced air system: Extracts air from a building and cools or heats it before pushing it back through ducts into the building with furnace coils, fans and an air conditioner.
Multiple zone HVAC system: Various controls allow you to adjust the temperature in one zone without affecting the others.
Contact the Experts at JRM Construction Management Today
Work with experts who can help you make an informed decision on the construction of your commercial building and its HVAC systems. At JRM Construction Management, our mechanical and electrical engineers can find the best paths for wiring and MEP design to help you save material and money.
We strive to make commercial buildings more energy efficient while keeping your guests, customers, residents and workers comfortable with our installations. Contact us today to learn more about our construction management and general contracting services or view our recent projects.