news
Optimal Commercial Plumbing Systems and Designs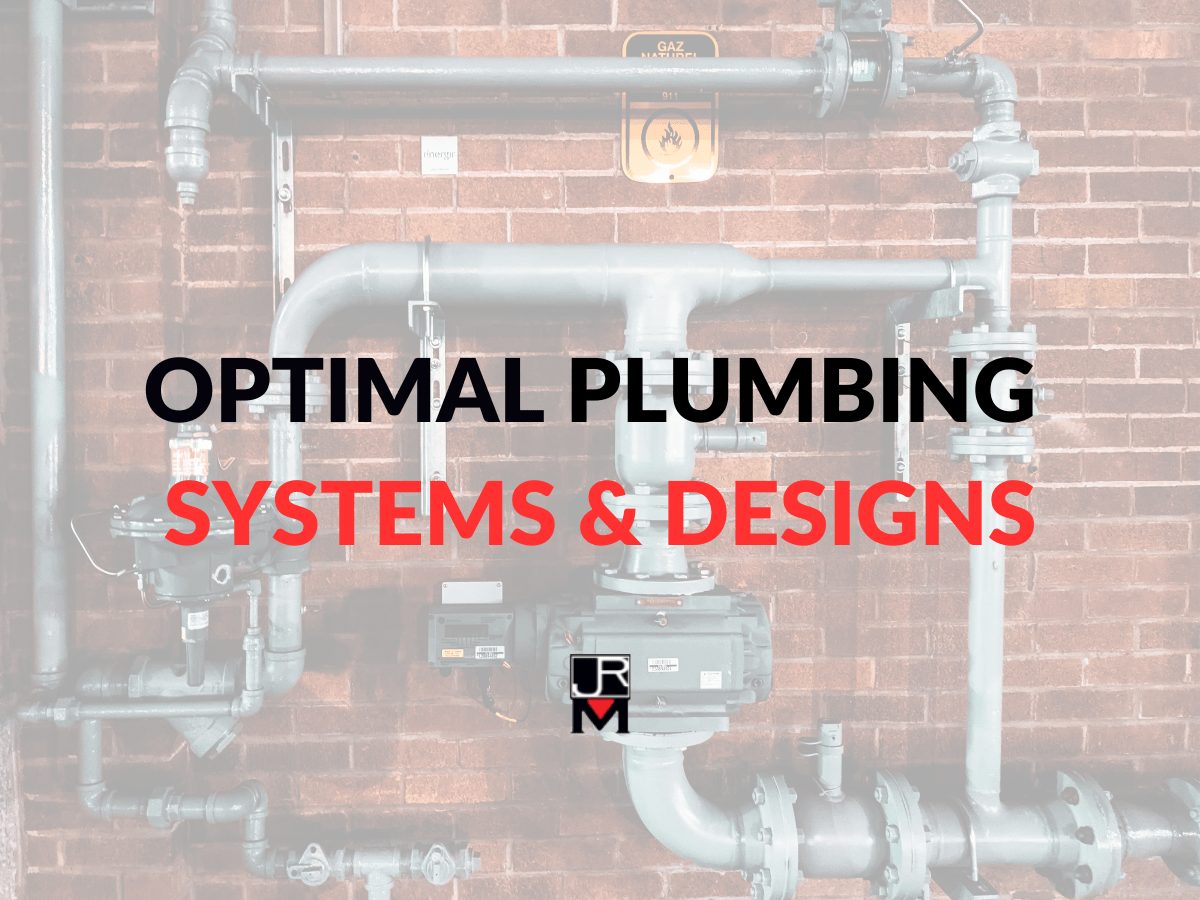 03/13/2023
As a developer, architect or landlord, you must ensure your building meets residents' and employees' basic needs, such as clean water, sanitation and proper drainage.
The right plumbing system and maintenance can prevent clogged or faulty toilets and faucets throughout your building, helping you maintain a positive reputation.
At JRM Construction Management, we have the expertise to conduct comprehensive risk assessments and project planning to ensure your building meets safety, sustainability and environmental health standards.
Why Plumbing Is Important
Plumbing is an essential function of public health, hygiene and well-being. These systems provide residential, commercial and industrial spaces with water utilities for many functions, such as sanitation, manufacturing, washing or cooking.
Efficient and optimal plumbing provides your commercial or industrial space with fresh, drinkable water and sanitation through careful electrical design and engineering.
With a cautious installation process, you can be confident that your plumbing, mechanical and electrical systems will collaborate effectively, keeping your building comfortable and convenient.
Types of Plumbing Systems  
Your building needs a few types of commercial plumbing systems to run smoothly:
Portable water or drinking water plumbing system: A commercial or industrial building's drinking supply line requires careful inspections and maintenance to ensure quality and no cross-contamination or leakage from wastewater or another unsafe source.
Sewage plumbing system: This plumbing system consists of a network of pipes, mains and pumps to collect and separate wastewater and prevent toxic substances from reaching humans or the environment.
Drainage plumbing system: The drainage system removes excess water from the surface, maintains the plumbing system's clean, healthy condition and prevents excess water from entering the building and damaging the property with mildew and mold.
Types of Plumbing Pipes Used in Commercial Buildings
Here are the most common plumbing pipes and materials used in these settings:
Copper pipes: While they tend to be a pricier option, copper pipes are commonly used for their flexibility and durability to withstand corrosion in various temperatures. Copper is preferable for underground systems where you need to curve pipes to fit unique angles.
Cast iron pipes: These pipes require little maintenance and are often used as the primary sewer lines in commercial settings. Cast-iron pipes can withstand high pressure and are resistant to fire, making them ideal for residential buildings like apartments due to their ability to suppress waste disposal noise.
Brass pipes: Though they're not flexible like copper pipes, brass pipes are generally more affordable and highly resistant to rust and corrosion. These durable options provide a long life span for commercial plumbing systems.
PVC pipes: Polyvinyl chloride (PVC) pipes are durable and easy to install. Though they cannot be curved or shaped, these pipes are ideal for indoor and drainage applications.
PEX pipes: Cross-linked polyethylene (PEX) plumbing pipes are highly resistant to heat and cold and are incredibly flexible. These pipes are recommended for outdoor use in commercial buildings with extreme climates.
Contact JRM to Learn About Our MEP Services
Constructing a commercial building requires mechanical, electrical and plumbing (MEP) engineering experts who build with integrity.
At JRM Construction Management, we take an integrated MEP approach to develop your building's systems separately yet collaboratively. We strive to help make commercial buildings more energy efficient by reducing water waste and embracing innovative building designs.
JRM provides realistic budgets and estimates to eliminate hassle. Contact us today to learn more about our services, or take a look at our recent projects.