news
What is Green Building?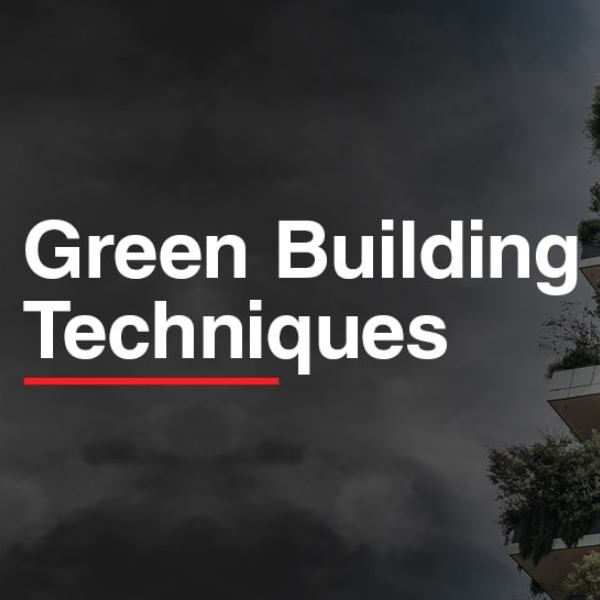 02/21/2022
What Is Green Building?
Green building is a construction theory centered on designing, planning, sourcing and fabricating eco-friendly structures that improve human life quality.
A green building's lifecycle, from conception to deconstruction, should be environmentally responsible. When correctly executed, green building maximizes positive impacts and reduces potential adverse effects.
Green Building Rating Systems
Several international organizations offer comprehensive green building rating systems, allowing construction and design teams to create projects that positively impact and improve community health and the environment. Each program has unique building requirements, applications and certifications.
LEED
LEED stands for Leadership in Energy and Environmental Design, and it serves as the framework for green building standards.
The United States Green Building Council (USGBC) develops, maintains, and continuously improves and refines LEED guidelines and professional accreditation.
To earn a LEED certification, you need to have your project evaluated by a USGBC investigator, who will assign points based on how you meet specific requirements for carbon and energy usage, water consumption, waste initiatives, transportation, used materials, health impacts and environment quality.
Depending on the number of points you earn, your project can qualify for four LEED certifications:
Certified: 40-49 points earned.
Silver: 50-59 points earned.
Gold: 60-79 points earned.
Platinum: 80 or more points earned.
With a LEED-accredited green building specialist on your team, your project can reach the highest standards and technologies in sustainable design and construction.
Fitwel
Fitwel is another organization dedicated to creating healthier, more eco-friendly communities, starting with your buildings. Like LEED, it has specific goals and qualifications it looks for when evaluating your projects, including:
Increasing community health.
Improving accessibility and equity.
Promoting community safety.
Fitwel certifications come in star ratings, depending on the number of points you earn during your evaluations:
One star: 90-104 points earned.
Two stars: 105-124 points earned.
Three stars: 125-144 points earned.
Depending on your project type, you might need to obtain multiple certifications. New projects will need to get accreditation for their design and a second for their final built project. Existing buildings undergoing improvements only need the second certification.
WELL
WELL Being Standard promotes health and community improvements by measuring how buildings and projects meet specific standards. It bases its requirements on medical and scientific research, updating requirements often to reflect changes and the emergence of new information. Its standards include:
Air
Community
Light
Materials
Mind
Movement
Nourishment
Sound
Thermal comfort
Water
Like the other green building rating systems, you can earn certifications to show how well your project meets the WELL standards:
WELL Bronze: 40 points earned.
WELL Silver: 50 points earned.
WELL Gold: 60 points earned.
WELL Platinum: 80 points earned.
What makes the WELL rating system different from others is you can rate individual concepts on your projects. They can earn one to 12 points.
Living Building Change
Run by the International Living Future Institute, the Living Building Change is a holistic certification that requires candidates to meet all of their specifications. It call its seven requirements Petals, which include:
Beauty
Equity
Efficient and reusable energy
Health and happiness
Healthy relationships with nature
Materials
Water
By this philosophy, having all seven petals will allow a project to bloom into a beautiful flower that all community members can enjoy and benefit from.
Why Is Building Green Important?
As communities grow and expand, the effects on natural environments increase. The facilities we live and work in consume many resources, including:
68% of the country's electricity consumption.
38% of the country's carbon dioxide output.
12% of the nation's water use.
Among their many other benefits, sustainable building practices reduce waste by lowering consumption and managing resources more effectively.
Elements of Green Building
What makes building design and operation green? Considerations of green building include:
Site: Sustainable designs produce minimal disruption to the surrounding ecology and are close to public transit.
Energy efficiency: Green building design incorporates features to reduce energy consumption. For example, one concept might use renewable solar energy.
Material efficiency: Successful eco-friendly construction responsibly sources sustainable materials with an end-of-life plan for recycling or repurposing.
Water efficiency: Green construction reduces water usage through low-flush toilets, micro-irrigation, rainwater capture and more.
Internal air quality: Sustainably designed buildings improve occupants' air quality with zero-emission building materials and high-quality air filtration systems. Indoor environments take advantage of natural filtration with plenty of greenery, too.
How Does Building Green Support Sustainable Development Goals?
Green building manages resources wisely for use today and for our future generations. Some ways the process supports sustainable development goals include:
Fostering an inclusive environment: Sustainable design creates safer and more diverse communities.
Boosting economic potential: As the green building industry grows, it produces the demand for well-trained professionals and creates jobs. LEED-compliant structures also raise property values by commanding higher rent and resale prices.
Promoting physical and mental well-being: Green structures contribute less pollution and increase indoor air quality for more productive, healthier occupants.
Reducing climate change effects: Sustainable design offers one of the most cost-effective methods for offsetting carbon output and combatting harmful change.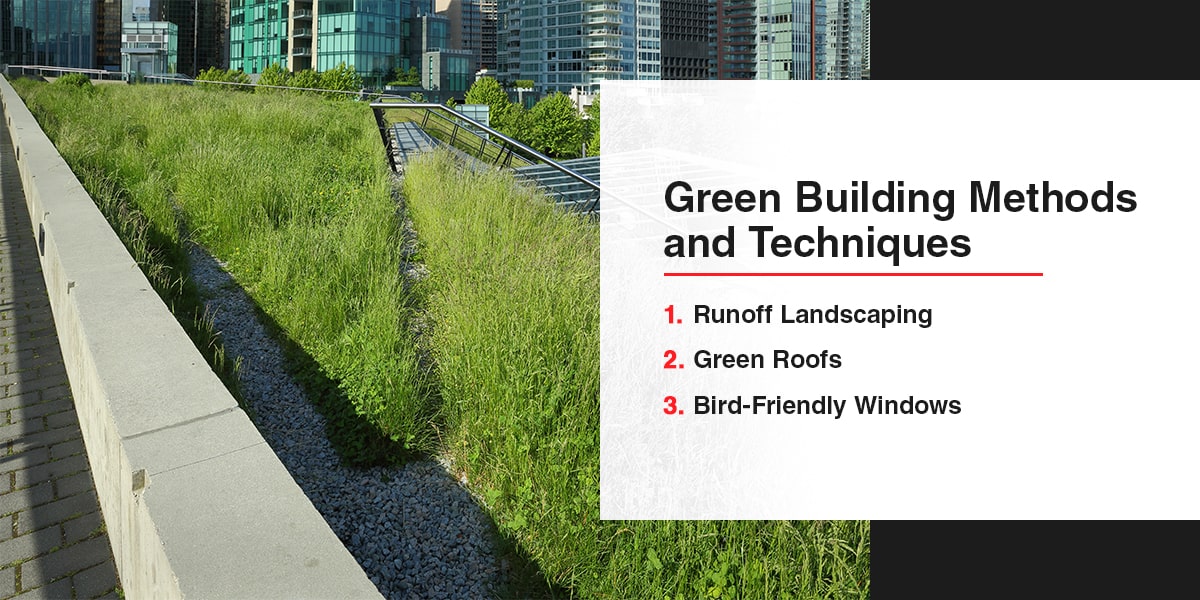 Work With Accredited Leaders in LEED Building Standards
Since 2007, JRM Construction Management has been an industry leader in LEED-compliant projects, promoting the internationally recognized LEED standards for design, building and operation.
Our 100% employee-owned firm aims to attract the best and brightest talent in the construction field through ongoing career development and investment in our people. We also commit ourselves to community projects and support that bring positive impacts to the lives of our neighbors.
Contact an expert online for exceptional customer service and construction management expertise with your next green building project.