news
JRM's 817 Broadway Project Awarded NY Landmarks Conservancy Lucy G. Moses Preservation Award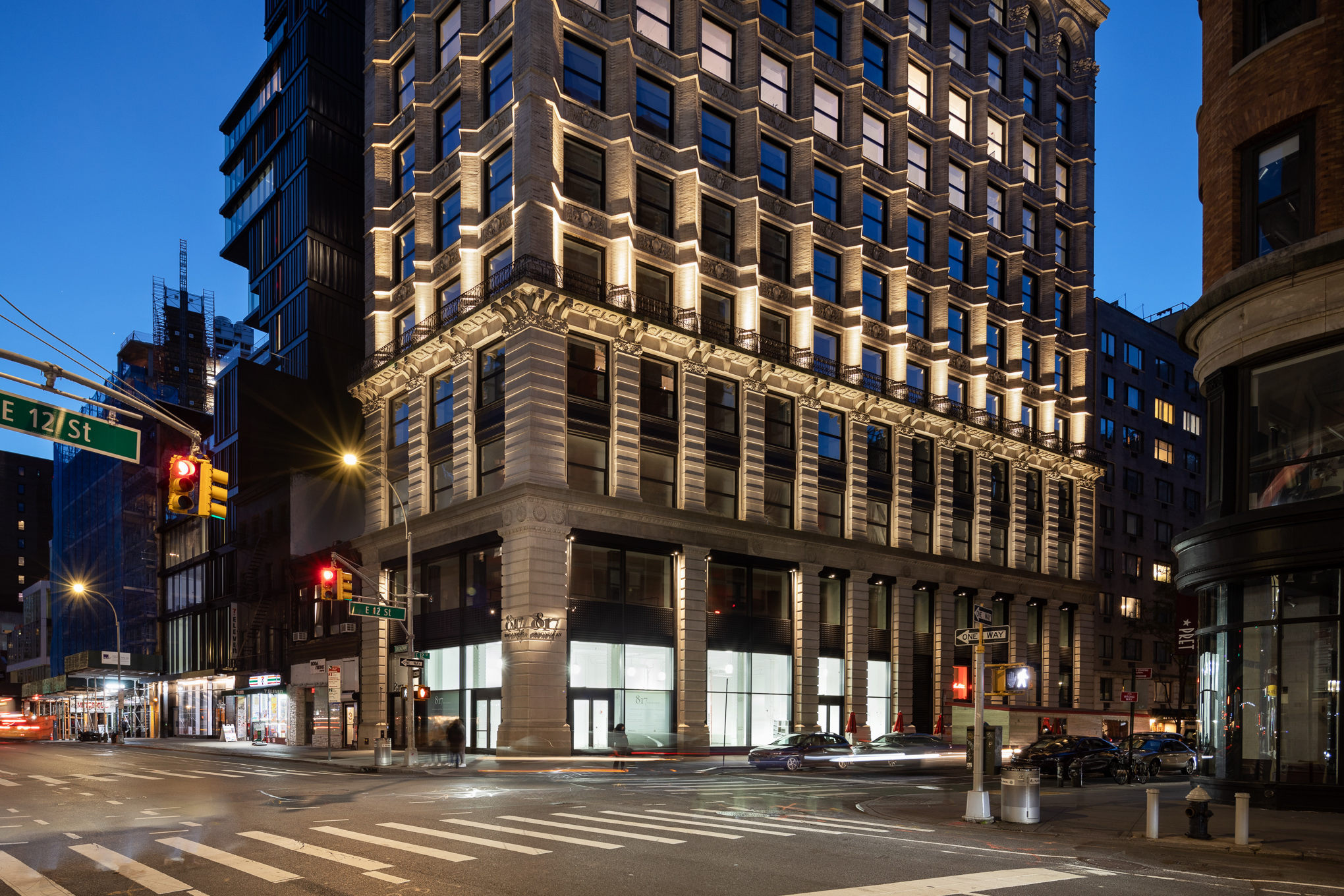 09/23/2020
Source: The New York Landmarks Conservancy
JRM's 817 Broadway Project for Taconic Partners was awarded The New York Landmarks Conservancy Lucy G. Moses Preservation Award of 2020.
Preservation Awards are given to projects that demonstrate excellence in the restoration, preservation, or adaptive use of historic buildings, streetscapes, and landscapes that preserve commercial, residential, institutional, religious, and public buildings.
George B. Post designed this Renaissance-Revival style structure in 1895, during a prime decade in his illustrious career. For a century it housed clothing and textile manufacturers, and their retail branches. Early occupant Meyer Jonasson & Company touted itself as the "world's largest manufacturer of ladies garments." Over this long history, the building was subject to several insensitive façade alterations. The retail base had been obscured by an incoherent commercial patchwork. At the corner storefront, limestone piers had been removed. The other retail entrances were a disparate assortment, each presenting the idiosyncrasies of individual tenants.
In 2017, as this project got underway, the owners worked with the Landmarks Commission which was in the process of designating the building as an individual landmark. The scope of work called for extensive repairs to the façade and modernization of the interior. It included securing the elaborate terracotta cornice, curtain wall detailing, reconstruction of limestone piers at the base, restoration of the ornate limestone and terra cotta pilasters and terracotta arches, cleaning and repointing of the distinctive chevron-shaped, Roman brick piers, and window replacement. The restored façade has re-established Post's design, while allowing the building to cater to 21st century requirements.