news
JRM's Etsy Project Featured in NY Times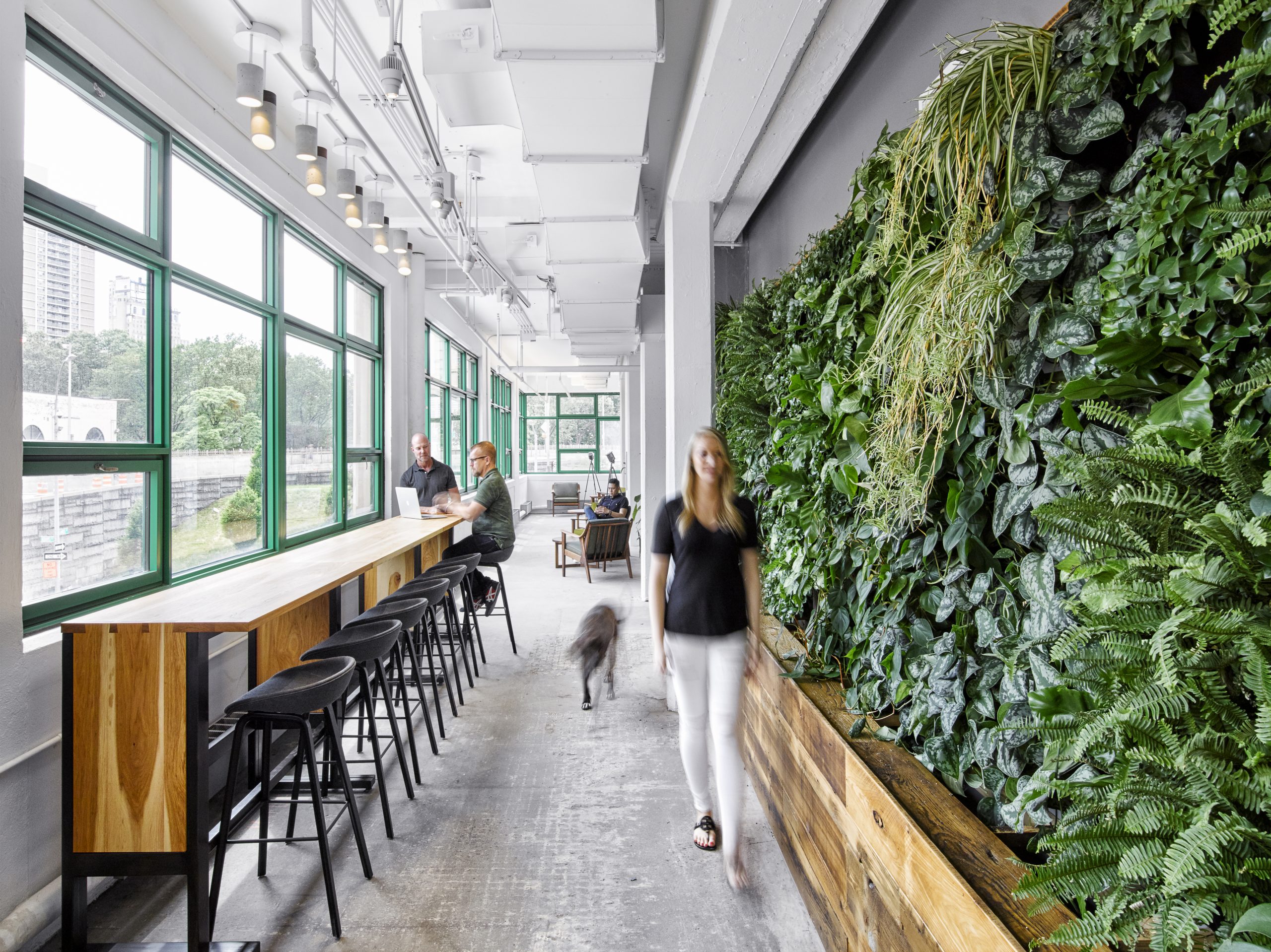 03/09/2018
JRM Construction Management's Etsy project pursued the Petal Certification through the Living Building Challenge (LBC), issued by the International Living Future Institute (ILFI). LBC is the most advanced sustainability certification program for building and, much like Etsy, is focused on supporting resilient, living systems that create healthy and beautiful environments but also strengthen the local economy and community.
JRM incorporated recycled wood throughout the space and repurposed 10 existing fire doors as functioning doors. Solar panels were installed on the roof as well as a rainwater collection system to water the interior greenery. The water is kept in a large storage tank that connects to an innovative irrigation system that helps reduce runoff and flooding in the neighborhood.
An excerpt from The New York Times article:
Source: New York Times
Plant-Loving Millennials at Home and at Work
By Caroline Biggs
…Millennial-minded companies are also going to great lengths to integrate greenery into their offices.
The Etsy headquarters in Dumbo, Brooklyn, for example, could easily be mistaken for an indoor botanical garden. Spanning nine floors and over 200,000 square feet, the office is home to more than 11,000 plants, including dozens of large-scale plant displays and living walls installed and maintained by Ms. Bullene and Greenery NYC.
"Every employee has a sight line to greenery," said Hilary Young, Etsy's sustainability manager, who helps the company seek ways to conserve the environment. "It's a beautiful space that inspires and boosts productivity." Greenery NYC and the architects at Gensler worked closely to create a state-of-the-art rainwater-harvesting and irrigation system at Etsy's headquarters, which is considered the largest commercial "living building" in the world. It allows all the office plants to be watered with recycled storm water.
The roofs of the headquarters and a few of the neighboring buildings are outfitted with large gutters that collect and distribute rainwater to a 7,300-gallon cistern on the eighth floor of the Etsy building. From there, the water is dispersed through tubes to each floor of the building to water the plants.
"We wanted a space that bettered the lives of our employees," Ms. Young said, "and that made a social and environmental impact outside of the office."