news
JRM Partners with NBC's George to the Rescue on Inspiring Renovation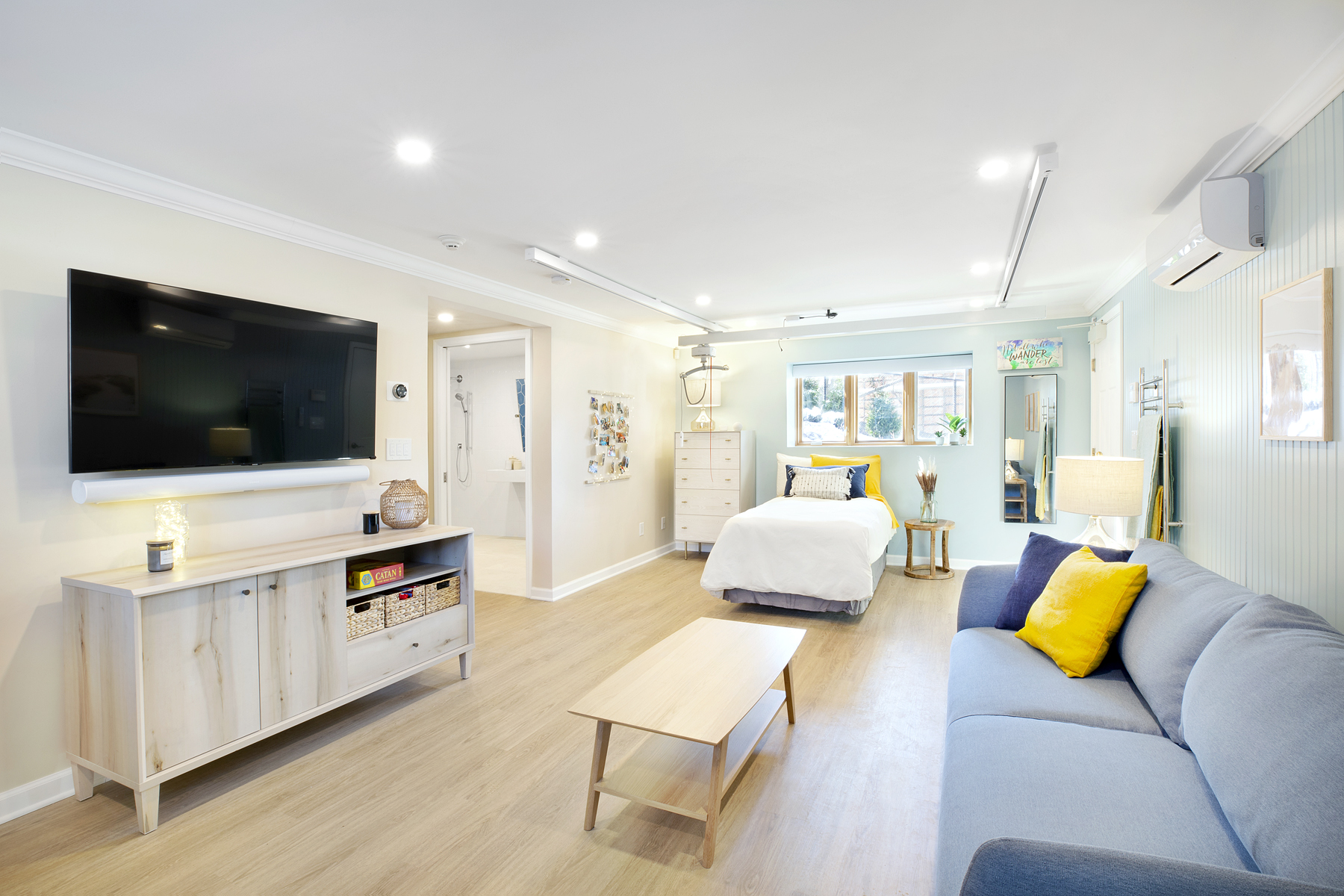 04/03/2022
JRM Construction Management partnered once again with NBC's George to the Rescue on an inspiring home renovation for a deserving family in need. JRM is proud to have collaborated with George and his team to help Rebecca Koltun and her family construct a more accessible home in the wake of a tragic skiing accident that caused her to become a quadriplegic.
After George stepped in to help renovate the Koltun family home in Plainview, NY, JRM's team – personally led by JRM President Joe Romano – completely transformed the space.
After backing into a completely renovated driveway that leads to an accessible back patio, a mural leads down a hallway towards both a newly accessible living room area and a fully accessible bedroom for Rebecca. The bedroom features an elevator lift to the house's second floor, which includes a fully accessible bathroom.