news
JRM Construction Management Completes Three Dining Destinations In New Moynihan Train Station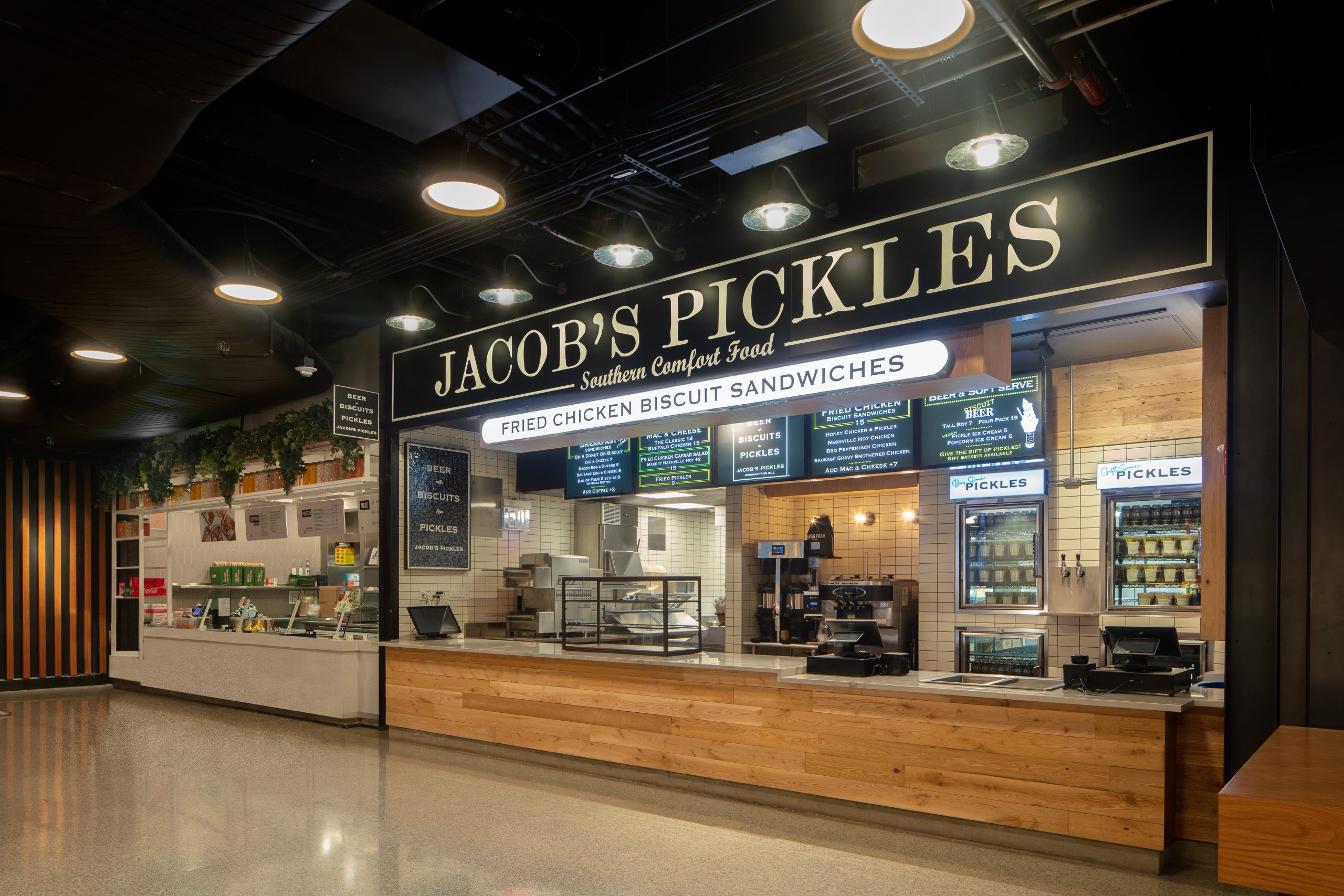 04/20/2023
Source: CityBiz
JRM Construction Management has successfully completed the build-out of three distinct foodie destinations in the new food hall located in the newly renovated Moynihan Train Station in New York, New York. These include Davey's Ice Cream, La Maison Du Chocolat, and Jacob's Pickles.
"We are thrilled to be contributing to the expansion of hospitality offerings at the stunning new Moynihan Train Hall," said Joseph P. Romano, JRM President. "With this project, we are part of something bigger and we are proud of what we made."
For the latest outpost of Jacob's Pickles, JRM constructed a stunning new food service counter highlighting the New York-based restaurant's signature southern cuisine. The space features a fully stocked kitchen equipped with a complete range of new commercial cooking appliances, including an eight-burner stove, double fryer, pasta cooker, double-stacked combi ovens, and double-stacked conveyor toaster ovens. JRM also installed a sizeable new freight walk-in cooler & freezer with four glass doors displaying beverage offerings to customers. Rustic high-end millwork was incorporated across the front service area of Jacob's Pickles along upward-facing strip lighting to brighten the space. The project team included ADG Architecture and Design P.C, JMV Engineering, and Stys Hospitality.
JRM oversaw the installation of a new custom-fabricated high-end kiosk for Davey's Ice Cream, centrally located in Moynihan Food Hall. JRM closely coordinated the kiosk's construction with property owner Vornado Realty Trust and Amtrak to ensure there was no interference with the daily operations within the functioning highly populated train hall. The kiosk features cold storage for frozen food offerings, custom signage, and prominent menu boards. The project team included Elkus Manfredi Architects, JB&B engineers, and property owner Vornado Realty Trust.
For French chocolatier La Maison Du Chocolat, JRM installed a sleek new high-end retail kiosk in the heart of the bustling Moynihan Food Hall. The custom-fabricated kiosk features a dark bronze finish and French millwork details, several built-in product displays, a sales counter, and storage space. The kiosk's construction was also closely coordinated with Vornado Realty Trust and Amtrak, ensuring that daily operations in the busy train hall were not impacted.