news
JRM Construction Hosts 15-Year Anniversary Celebration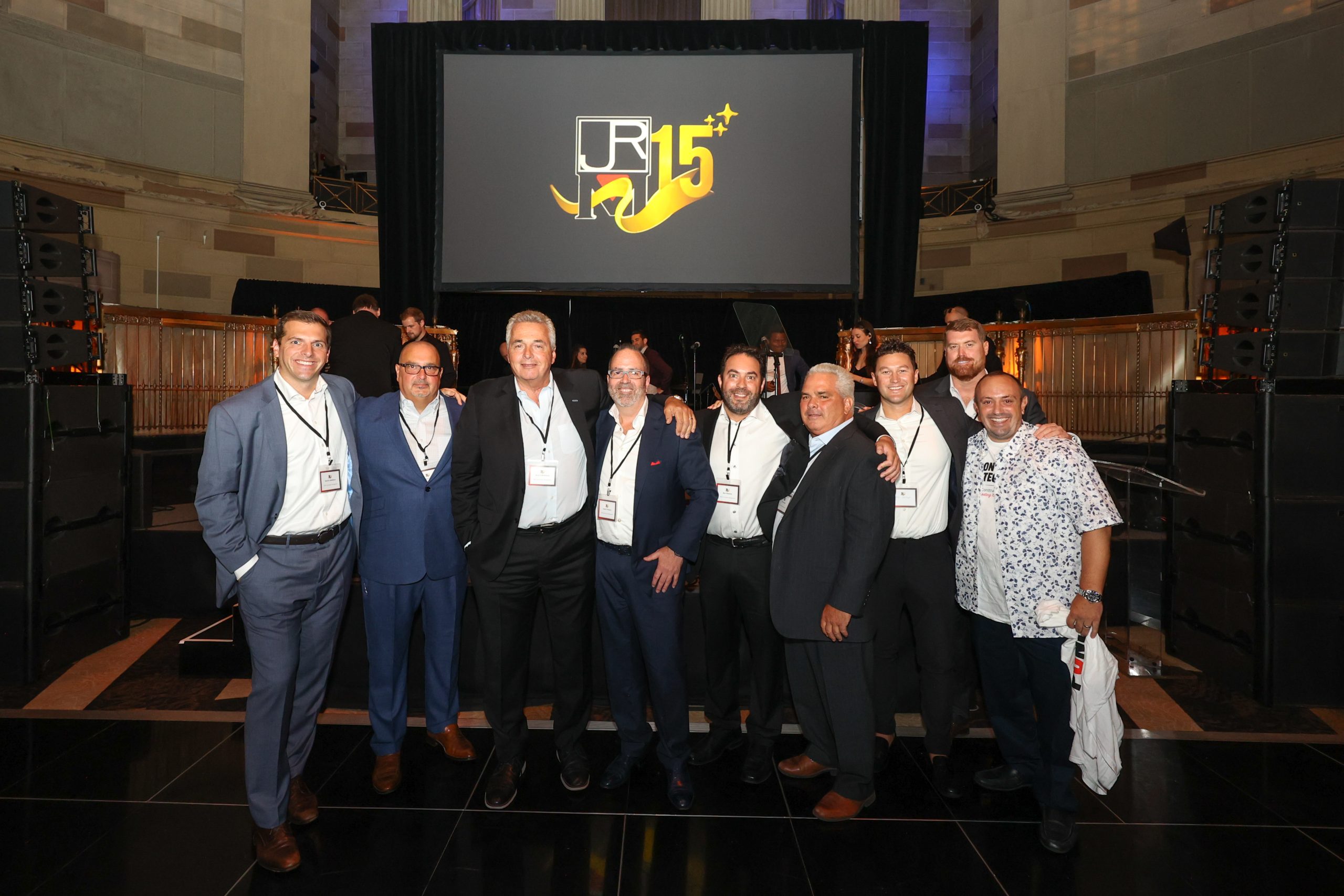 08/31/2022
Full Article: Mann Report
JRM Construction Management LLC (JRM) celebrated its 15-year anniversary at Gotham Hall in New York City, sharing the evening with more than 600 employees, clients and partners.
Many of JRM's senior leaders spoke at the celebration. In addition to CEO David G. McWilliams, the list included President Joseph P. Romano, COO David B. McWilliams and Executive Vice Presidents Marc Reissman and Anthony Iandoli.
"There is no doubt that what has gotten JRM to where we are now, as we look back on the last 15 years, has been the talent within our organization," McWilliams said. "From our earliest days to now, the sheer will and determination exhibited by our different teams and departments to deliver for our clients has been something to marvel at, and I feel humbled to have been and continue to be a part of it."
At JRM, the firm's guiding mission through the years has been to make construction a better experience for all parties involved.
"First and foremost, when making a decision, it is critical that we always take into account how it affects both our clients and co-workers," Romano noted. "Maintaining our values has made JRM the success that it is today."
These include overarching principles like Honesty and Integrity Above All, a Commitment to Delivering Unparalleled Client Service and a drive to Never Settle, Always Improve. "One of the most common sayings around JRM has always been the day we stop striving to improve is the day we start regressing," said McWilliams. "It is truly humbling to look back now, 15 years in, to what we have all created [and] seeing the passion and commitment of our team members and how strong of a base they have built in getting us here."
JRM has seen tremendous growth in both its interiors and large-scale Core & Shell division in recent years. The firm also recently expanded its business capabilities in the burgeoning Healthcare and Life Sciences space to better serve some of the largest medical clients in the city.