news
JRM Construction Completes Renovation Of Langan Engineering's Office In Princeton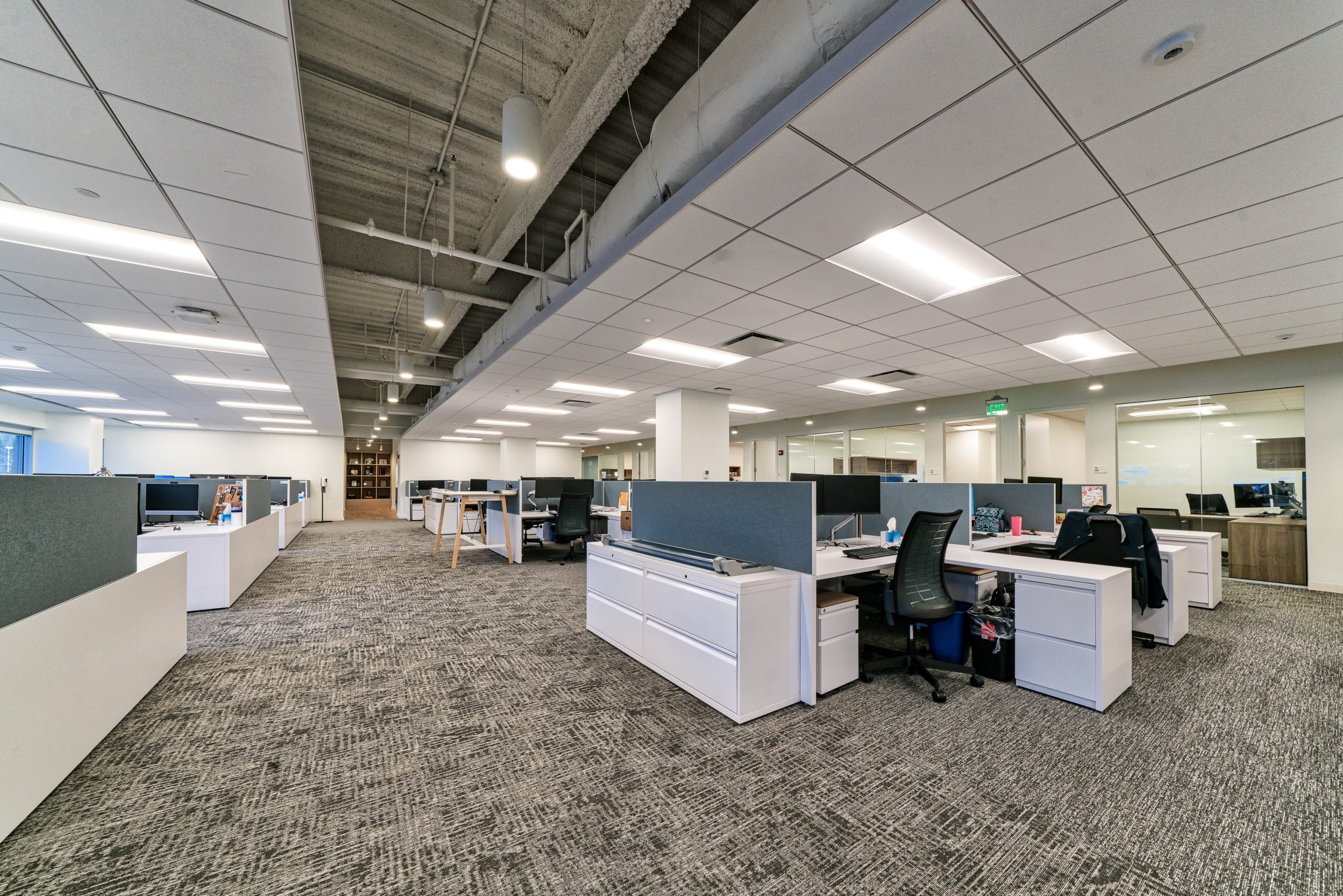 01/30/2023
Source: ROI-NJ
Carlstadt-based JRM Construction Management on Monday debuted the completely renovated office space in Princeton it constructed for Langan Engineering.
Located at 1 University Square Drive, the new contemporary space encompasses 10,312 square feet and features an open floor plate with ample natural light and state-of-the-art communications technology, conference rooms with full presentation capabilities, collaboration space, private glass-front offices, a hub for eating and socializing, and a new reception area. The space was designed and constructed to be a high-performance workplace that will increase productivity and foster collaboration.
"We are proud to have delivered a top-of-the-line office to the employees at Langan. The space will allow them to better serve their clients in the Princeton and Philadelphia region," Marc Reissman, executive vice president at JRM said.
Finishes include simulated stone countertops, decorative metal wall paneling, glass marker boards, and glass office fronts. JRM also installed new mechanical, electrical and plumbing systems in the office. In renovating the office space, JRM collaborated with Gensler, AMA Group, Cerami Associates and TMT Technology on the delivery of the new space.