news
JRM Completes New Saint Francis College Campus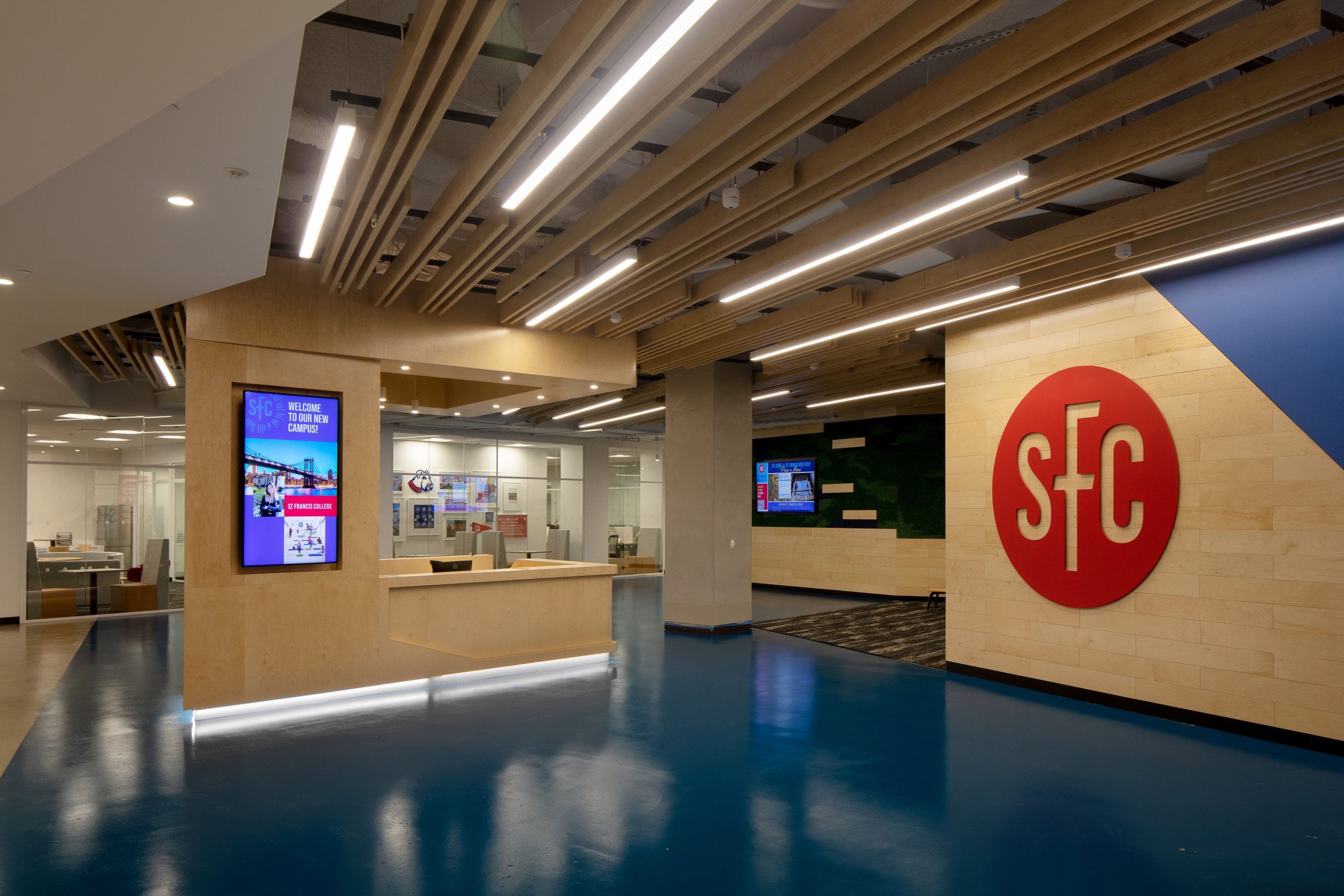 01/19/2023
Source: CityBiz
JRM Construction Management is excited to announce that it has completed the new St. Francis College campus, spanning across the lobby, as well as floors 5 through 7 of the Wheeler Building in Brooklyn. Located at 181 Livingston Street in Brooklyn, this property was a JRM Core and Shell project completed for Tishman Speyer. JRM coordinated all vendor activities to allow the client to focus on their core competency and to ensure this extensive project was completed for the new school year.
"The project is very exciting," said JRM's Joseph Romano, "and we have a great team which makes all the difference." The new 277,000 SF school includes a full cook-in kitchen, kitchen servery and coffee bar. In addition, there is a cafeteria/multipurpose room, a 300+ seat auditorium, student library and an open bleacher staircase connecting the 5th and 6th floors. An interior enclosed convenience staircase will connect the 6th and 7th floor. The estimating team at JRM will be working closely with the project architects, Switzer Group, and Sterling Project Development to ensure the delivery of an accurate and reliable estimate.
Other features of this project include classrooms, labs, a chapel and locker room as well as faculty rooms, an executive boardroom and a fitness studio. Special features include Lutron lighting controls and Barbizon theatrical lighting. There will also be 2 radio broadcasting booths, a data center with in-row cooling, dry coolers, CRAC units and supplemental AHU's. There is extensive AV throughout, including a television wall in the lobby, a precipitator as well as a custom millwork reception/library desk.