news
JRM's Completes New Headquarters for Manfra, Tordella & Brookes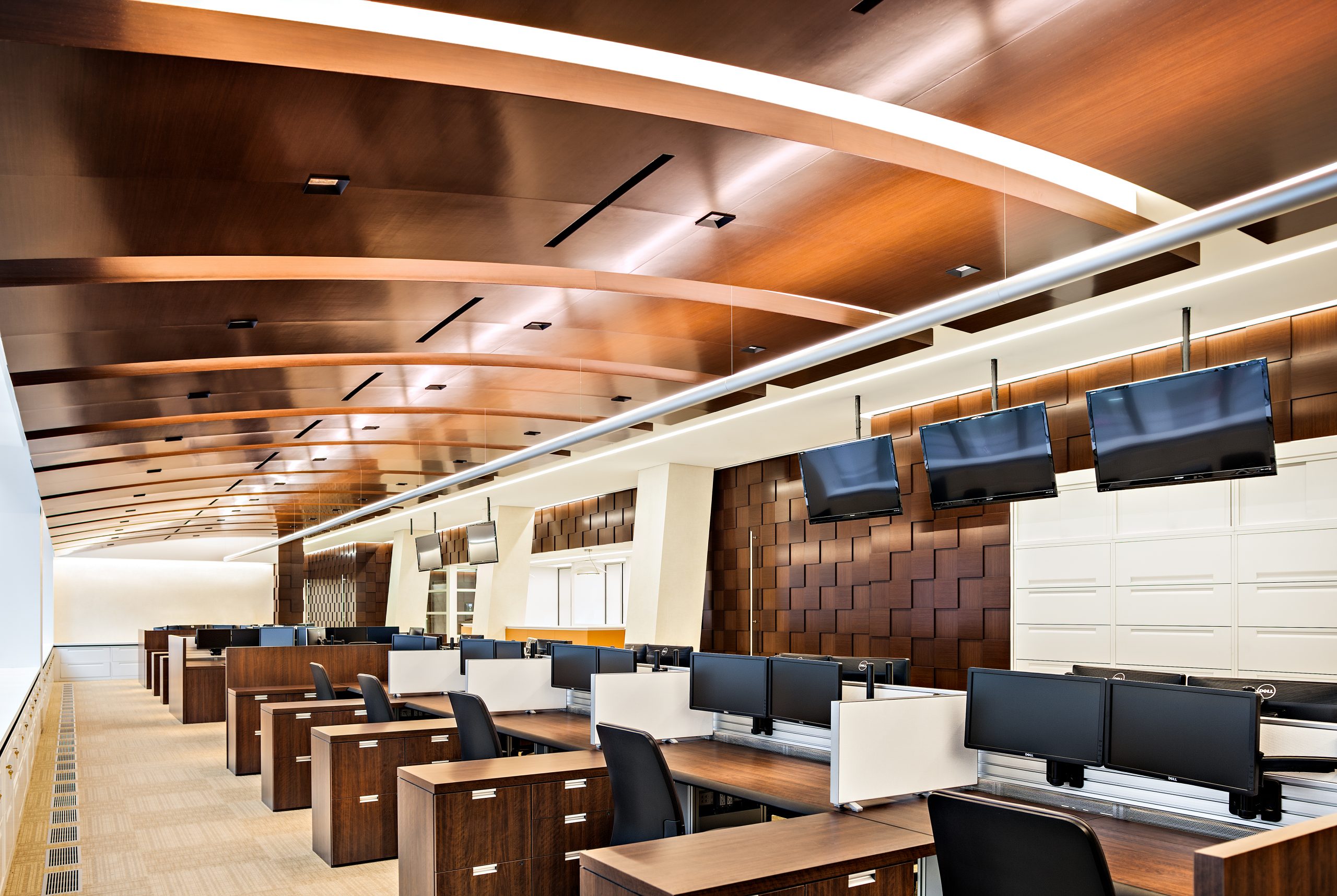 06/17/2014
Source: Real Estate Weekly
JRM Construction Management's Manfra, Tordella & Brookes project was featured in Real Estate Weekly.
The Spector Group has created a new world headquarters and sales center for Manfra, Tordella & Brookes, Inc., a precious metals wholesaler and retailer. MTB recently moved into its 17,000 s/f location at the newly constructed International Gem Tower, 50 West 47th Street, in the Diamond District.
"This location — at one of the city's newest, most prestigious towers and alongside other like-minded tenants — is ideal for MTB, so our challenge was to create a headquarters that was equally suited to its unique needs," said Marc Spector, AIA, NCARB and a principal at Spector Group. "The facility provides the highest possible levels of safety and security, yet is flexible enough to accommodate MTB's retail customers and international visitors and provide them with elegant, sophisticated surroundings." The design includes a main office area, which can be entered only after passing through glass enclosed security vestibules, as well as private client retail transaction rooms around the space's exterior, all offering views of the New York City skyline. Spector worked with EXTELL, the building's management company, and JRM Construction, the project's general contractor, as well as the in-house team at MTB, to deliver the space .