news
JRM Construction Management Completes Interior Fitout of WATG's 30,000 SF Corporate Office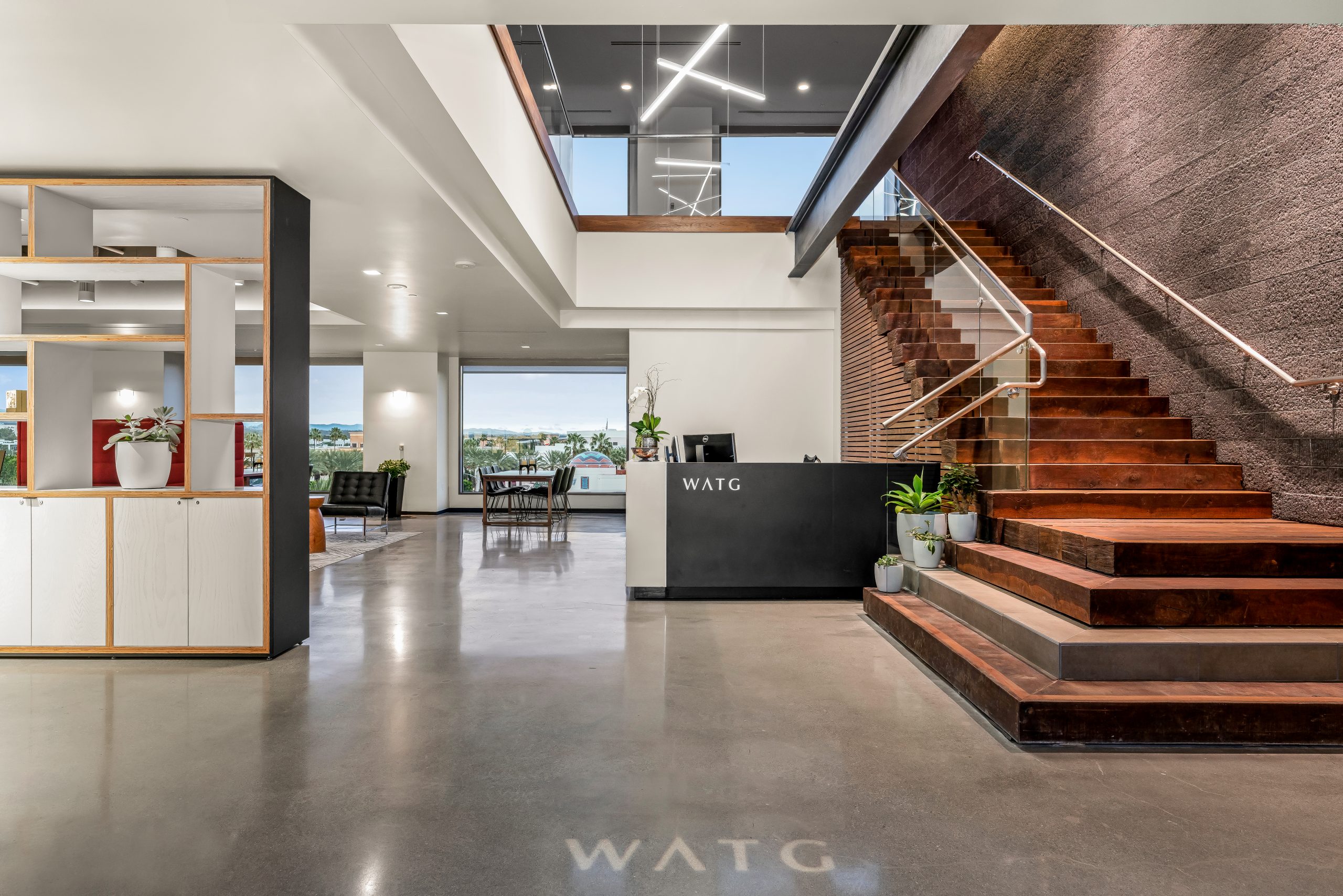 06/03/2019
Source: CityBizList
JRM Construction West is pleased to announce that the company has completed the interior fitout of Wimberly Allison Tong & Goo's (WATG) fifth and sixth floor office space and lobby.
JRM worked closely with WATG and their vendors to execute their three-phased approach while working in an occupied space. JRM designed the multi-part renovation so that WATG could focus on their business operations while ensuring deadlines were met. JRM coordinated with WATG furniture and IT vendors to orchestrate efficient turnovers and transitions into each phase of the project. Throughout the renovation, JRM took precautionary measures such as setting up tented areas in order to eliminate any dust or debris accumulating during the construction phases.
The scope of the project entailed several enhancements to both the lobby and office areas that made the space more collaborative for WATG's designers. The design concept focused on creating a vibrant multi-functional lobby lounge indicative of the hospitality spaces WATG designs for their clients. The new lounge area includes the installation of a 9-tier chandelier, a 20' x 9' bookcase displaying WATG's history in Southern California, and a 14' long high-top collaborative table with waterfall edges at both ends. JRM worked collectively with the project's design team and WATG to create the targeted appearance of whitewashed wood for the reception desk and bookcase. Other aspects of the renovation included the carpeting and painting of all open areas and offices on the fifth and sixth floors.