news
JRM Construction Management Completes 4,514 SF Remodel For Knife Pleat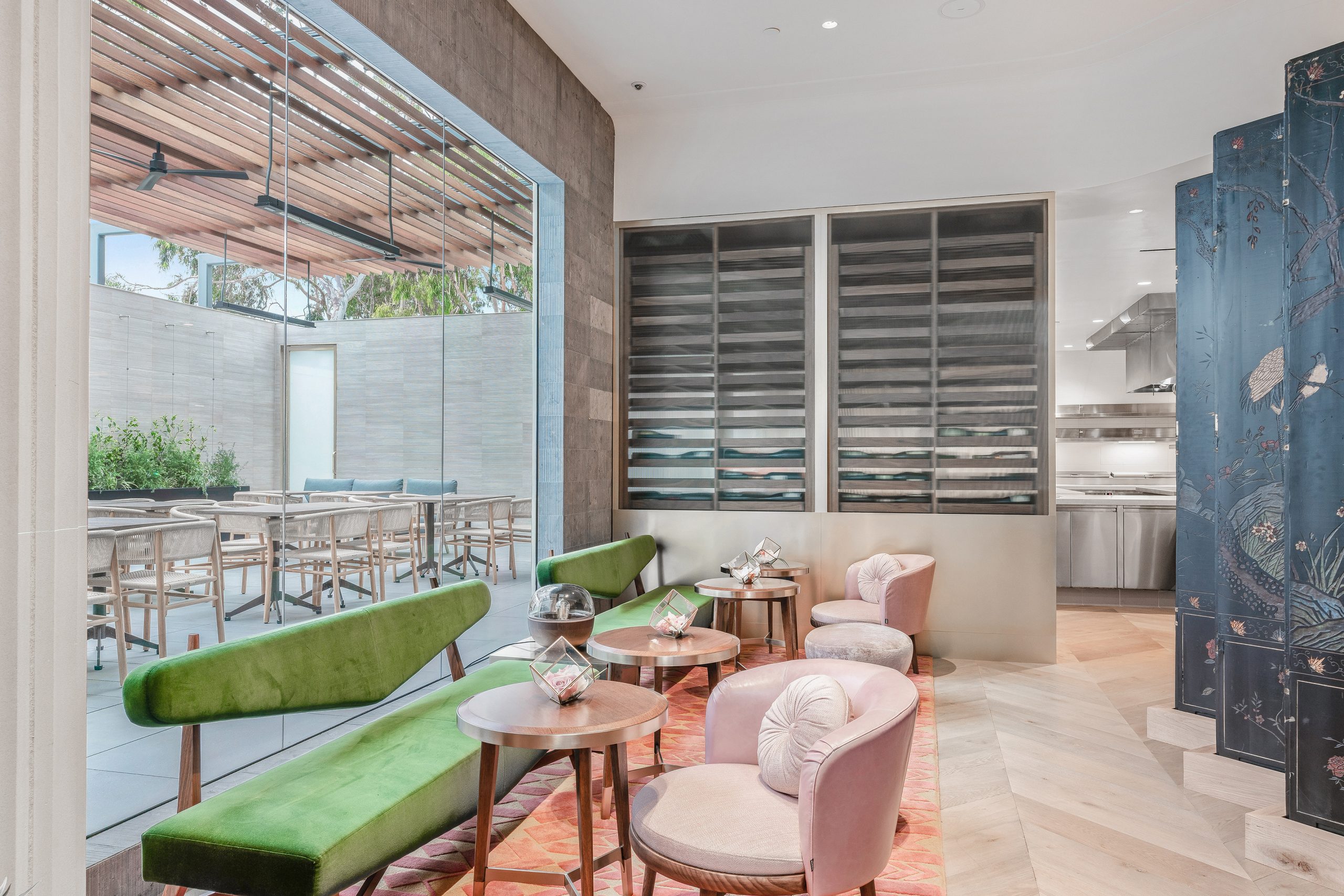 05/31/2019
Source: CityBizList
JRM Construction West is pleased to announce that the company has completed the complete remodel of Knife Pleat, a restaurant located at 3333 Bristol Street, Suite #3001 in Costa Mesa, California. Knife Pleat is a new French restaurant helmed by LA-based chefs Tony Esnault and restauranteur Yassmin Sarmadi opening at South Coast Plaza.
JRM worked closely with architecture firm Johnson Fain and Syska Hennessy Group to deliver the 4,514 SF remodel. The project took 36 weeks to complete and involved numerous base building upgrades including structural steel and MEP infrastructure.
The scope of the project included a full new kitchen and prep area, installation of all new state-of-the-art appliances and equipment, decorative chandeliers and light fixtures, custom wood flooring and finishes and a back-lit custom onyx storefront system with custom details. Beyond the remodel, the project also included the construction of a brand-new outdoor patio area with exterior pavers, a trellis and stucco façade.
"We are thrilled that our firm got to work on this remodel," commented John Jackson, JRM Project Director. "I am proud of the JRM project team for delivering the client a new, unique restaurant space and outside patio. We look forward to witnessing Knife Pleat's success and we thank them for collaborating with us on this special project."