news
JRM Construction Management Completes Complex 3-Story Build Out for MarketAxess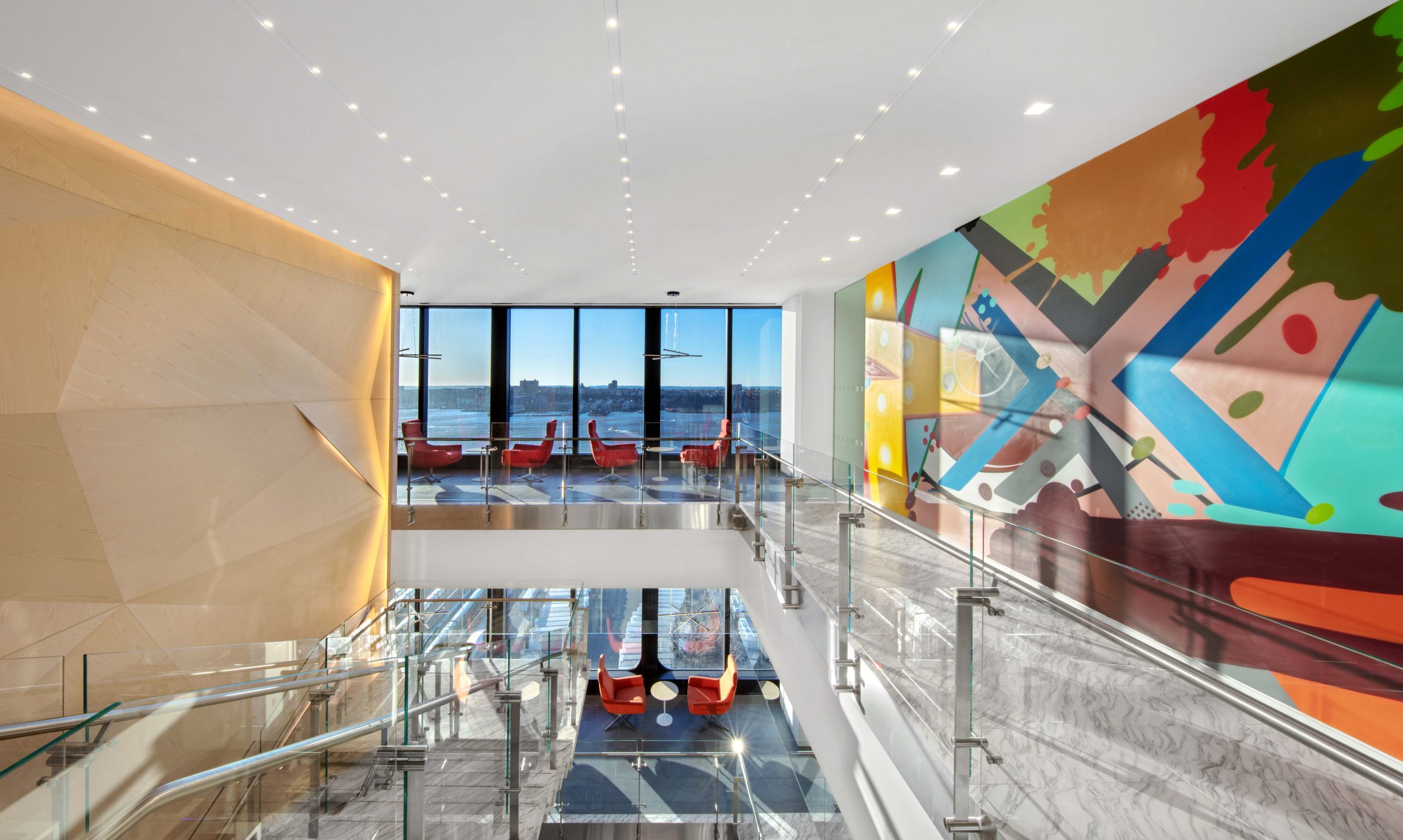 07/23/2019
Source: Blau Journal
JRM Construction Management is pleased to announce that the company has completed the 3-story build-out for MarketAxess, located at 550 West 34th Street in Manhattan. JRM Construction is one of the first contractors to complete the fit-out of a tenant space within this new Hudson Yards building.
JRM worked closely with the engineers at RDA and the architecture firm Spacesmith LLP to complete the 60,000 SF build. The project took 10 months to complete and involved 3 consecutive floors connected by a central metal, glass and marble feature stairs.
The scope of the project included full Lutron systems and accessories installed for AV integration with window shades and AV systems, floor to ceiling tagwall demountable partitions and a triple height space that overlooks the Hudson river and features an ash geometric wall. The project also features elements of white Italian marble flooring with splashes of colorful ceramic wall tile at focal and communal areas.